Are you looking to share your gaming clips or highlights from your live streams on social media platforms like TikTok, Instagram Reels, or YouTube Shorts? Here's a guide on how to convert your stream clips into short-form video content on Eklipse.
Step 1: Sign in to your Eklipse account here
Step 2: Choose Clips > Streams on the left sidebar menu, click Processed tab, then choose one of your processed streams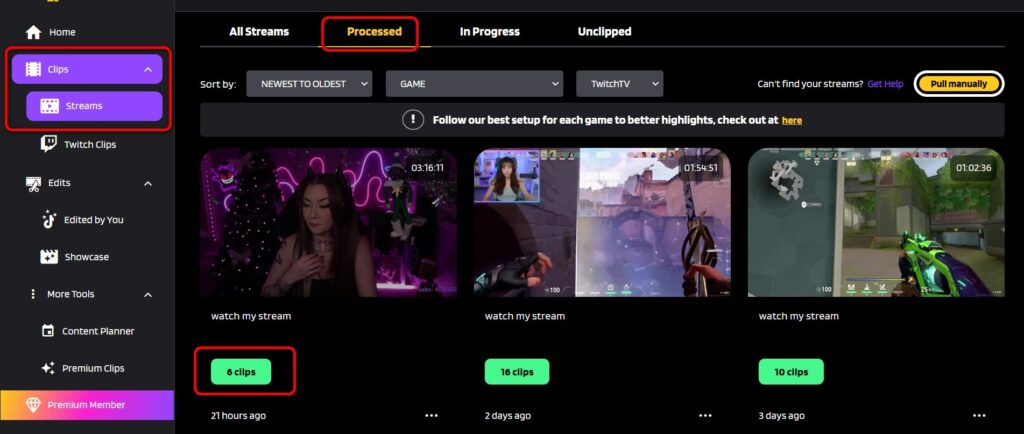 Step 3: Choose a clip, click Convert to TikTok/Shorts/Reels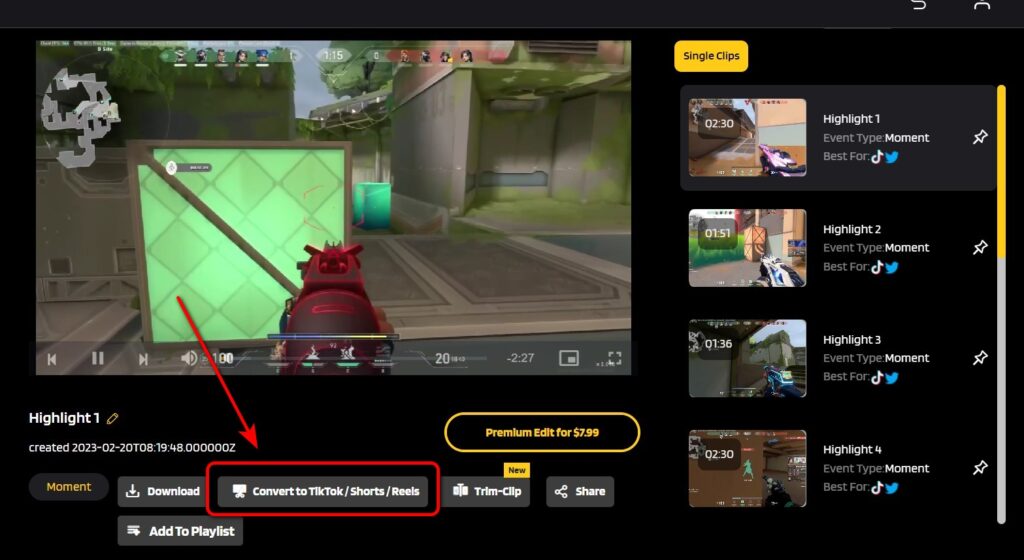 Step 4: You can choose your template here. We got dozens of template of available that you can use for free!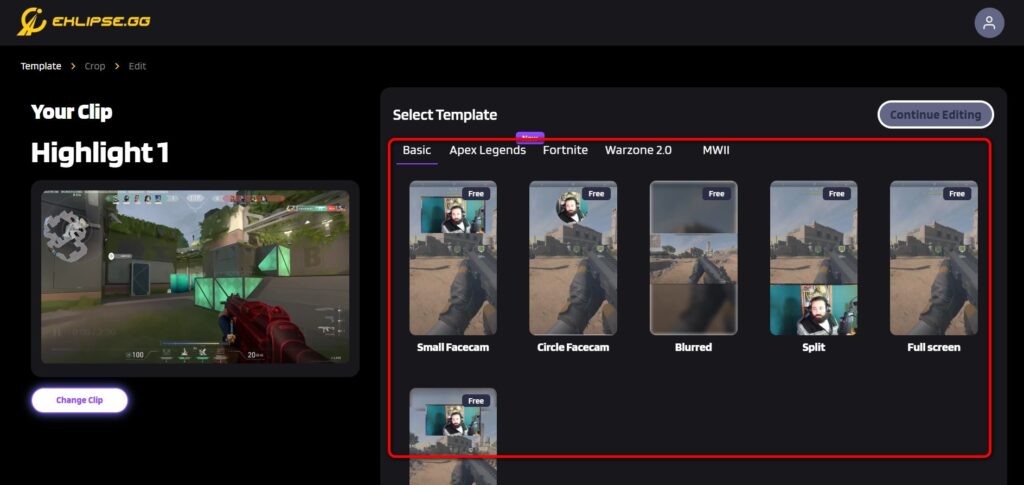 Step 5: The yellow bar at the bottom left indicates your video duration. You can easily trim the video duration by dragging the bar. The circle on the top left is your cropped facecam area, so make sure you choose the area where your facecam is located.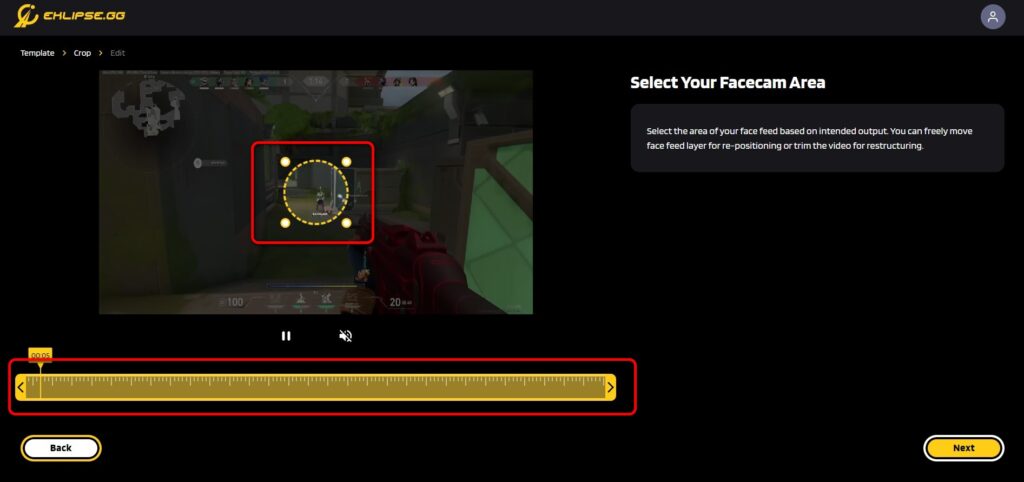 Step 6: On the right, you'll see your video layout. It can be easily customized by drag-and-drop every asset on the video like the facecam or the game feed.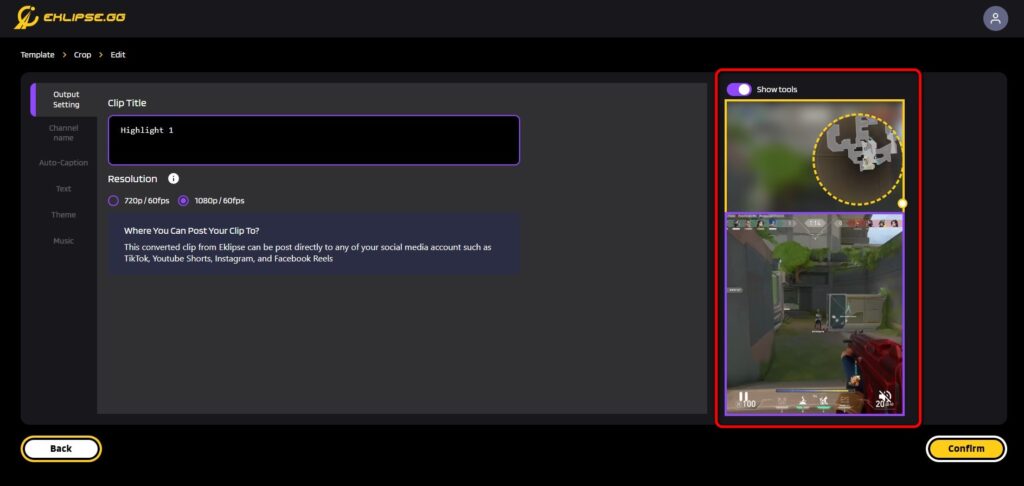 On the left, you'll see the sidebar that consists of many simple video editing tools that can help you create eye-catching content.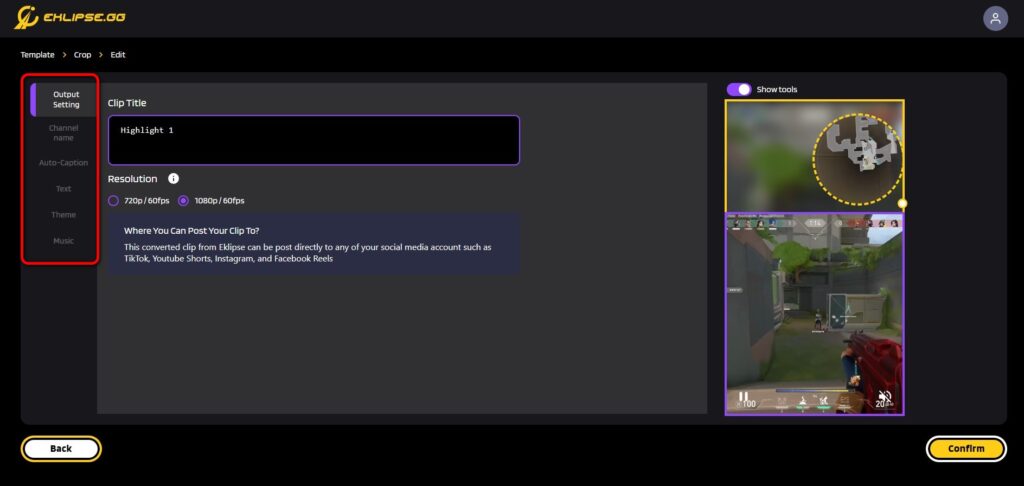 💡Pro Tips: You can add Channel name sticker or Auto caption, by choosing the left sidebar menu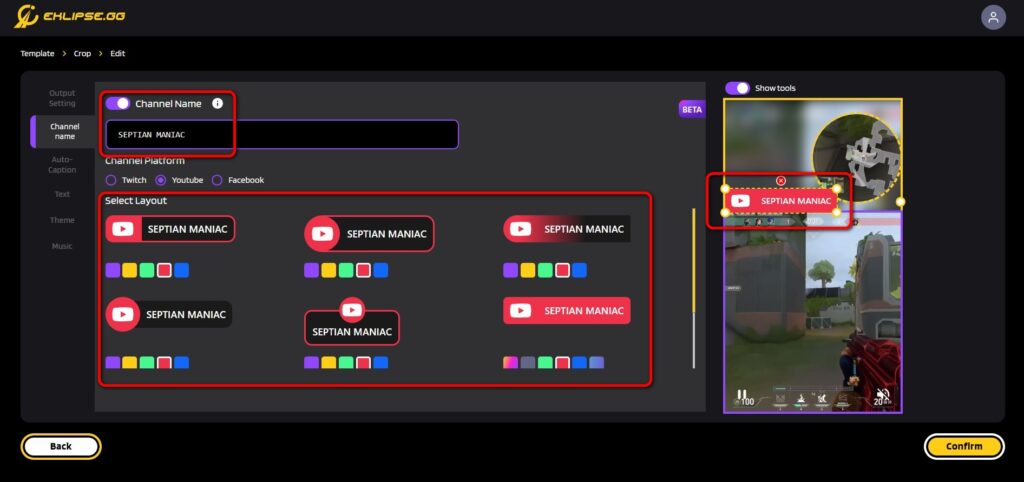 You can customize the text, sticker style, and color, also the position of your sticker. When you are done, click Confirm on the bottom right of your screen.
Step 7: Success message will appear, click Got It!, and you'll be brought to the dashboard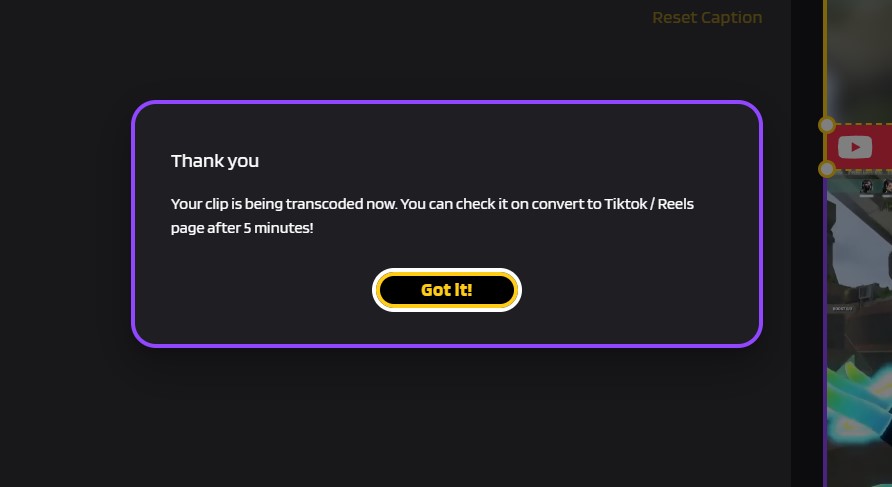 Step 8: You'll see the status of your clip. Click Back to Convert to TikTok / Shorts / Reels.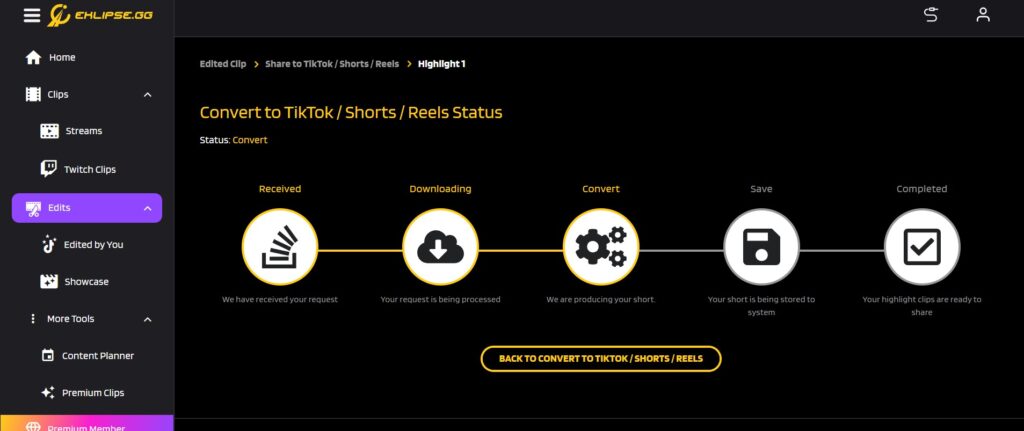 Step 9: To check your clip status, select the Edits > Edited by You on the left. Choose Convert to TikTok / Shorts / Reels. Click the In Porgress dropdown menu then choose Converted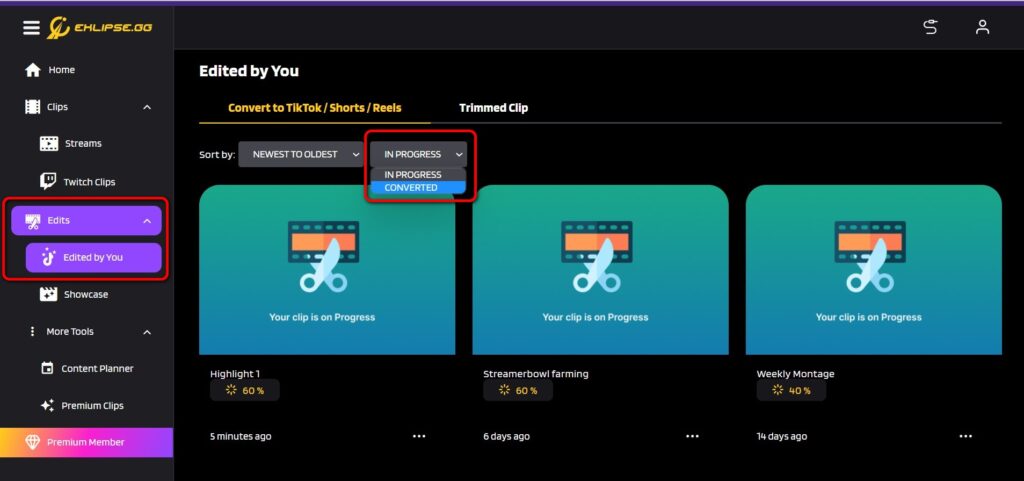 Step 10: Choose a clip, then you'll be faced by this page. On the right-side you can choose whatever you like for your clip. If you need to add more effect you can choose Download or share directly to social media like TikTok, Reels, or YouTube.