Once you understand what the Hit Moment on Eklipse is and how to use it, all you need to do to find the clips is to return to the Eklipse dashboard. Follow the guide below for quick assistance:
Go to your Eklipse account.
Go to Clips > Streams.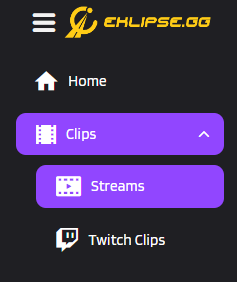 Click on your latest clips in the Processed tab.

Click the Eventful tab located at the upper-right side of the screen to find clips created through the command.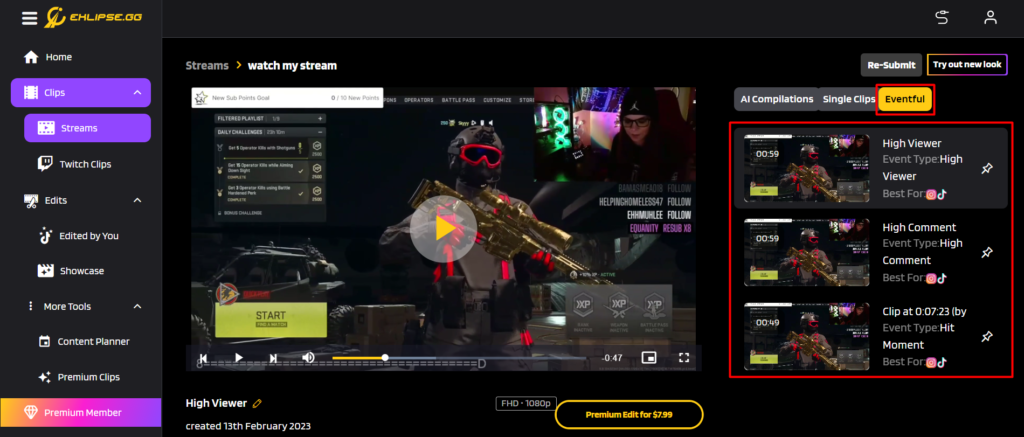 To learn more about Eventful Clip, see: What are Eventful Clips?
Feel free to download, convert your stream to TikTok, or directly share it on your social media accounts.