CoD : Modern Warfare 2 Clip Maker
Convert your best Call of Duty moments with Eklipse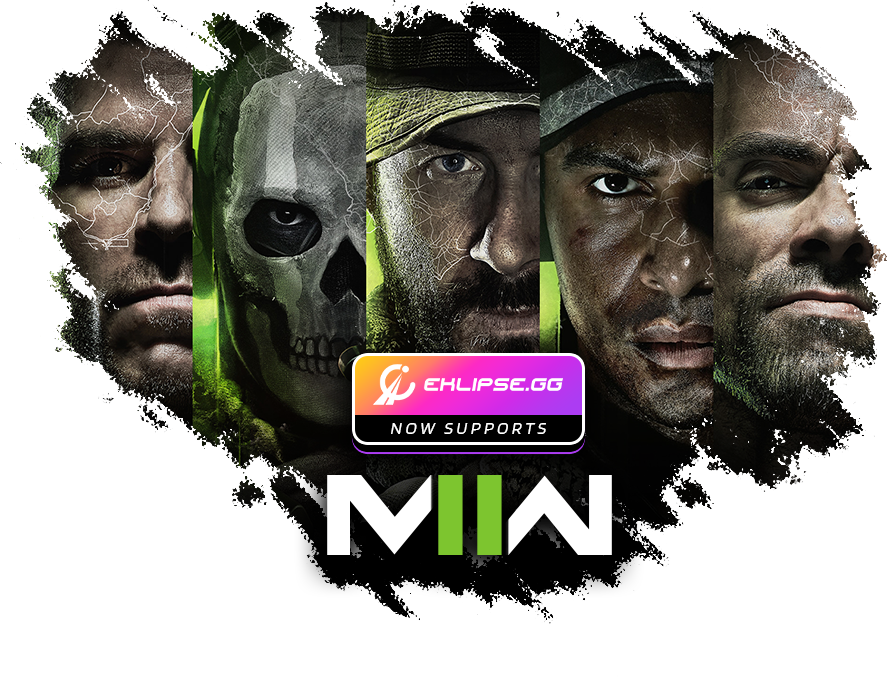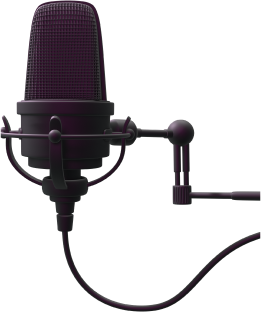 Get Your Call of Duty Highlights
Eklipse uses the power of AI to capture your best gameplay moments from your stream. We specialize in Call of Duty games, specifically Modern Warfare 2 and Warzone 2.0 as they are among the most popular games.

We capture everything from your one shots, quad feeds, team wipes, victories, and much more!
If you're a hardcore COD player, you will enjoy the additional content Eklipse produces. Use our "Convert to TikTok" feature to access exclusive Call of Duty overlays. Tag us in your best clips and get featured on our socials.

Eklipse makes it EASY to convert your Twitch highlight clips as TikToks, Reels, or Shorts!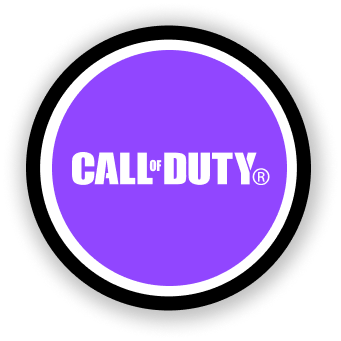 Get Your Call of Duty Highlights
1. Log-in/Sign-up with your email, Twitch, or other streaming account 2. In your dashboard, go to Video Library 3. Streams to view your streams/VOD's 4. Choose your stream and press "Get Clips" 5. Afterwards, you can toggle "Stream auto-processing" on/off in Account Setting > Preferences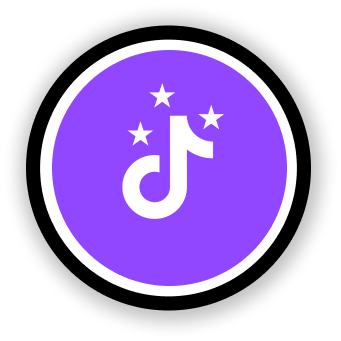 Convert Your Best Moments
1. While viewing your stream, click on the clip you want to convert
2. Under your clip, select either the "Convert to TikTok" or "Trim-Clip" options
3. If you "Convert to TikTok," we have multiple templates for you to choose from
4. Follow the directions and hit "Confirm" to begin converting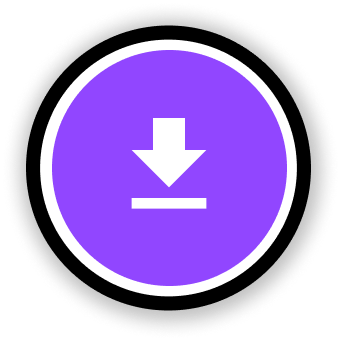 Download or Share
1. Under "Edited Clips" > Convert to TikTok/Reels, you will find your finished clips
2. Download or share your clips across all your social medias including TikTok, Reels & YouTube Shorts
Convert your MW2 Gameplay Clip using Eklipse
Stand out by trying our latest templates inspired by Call of Duty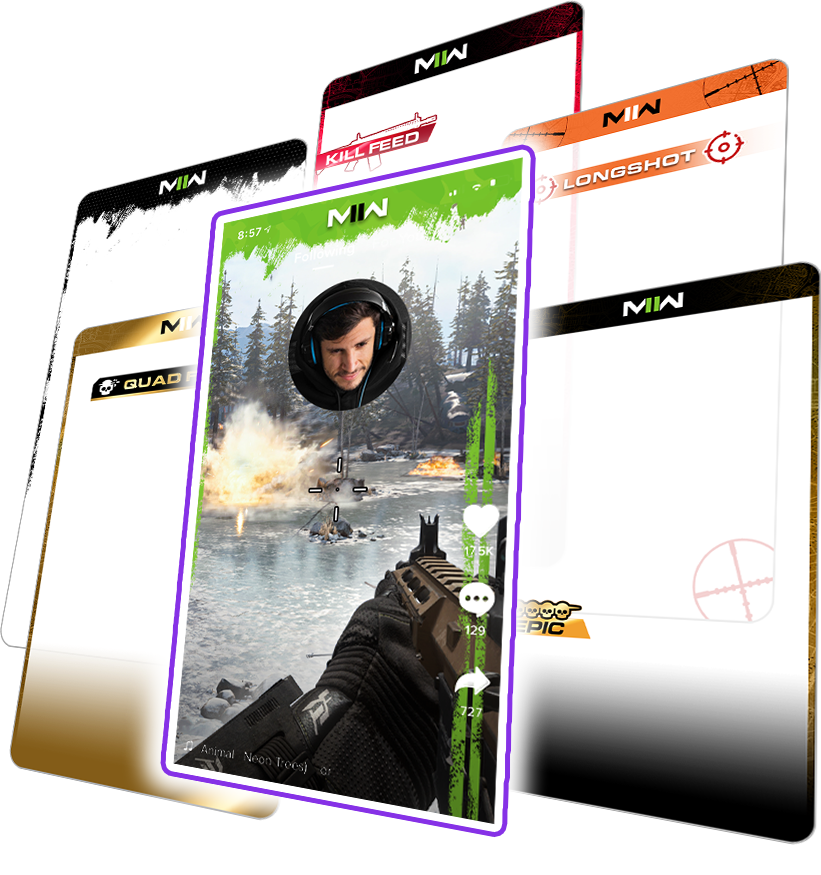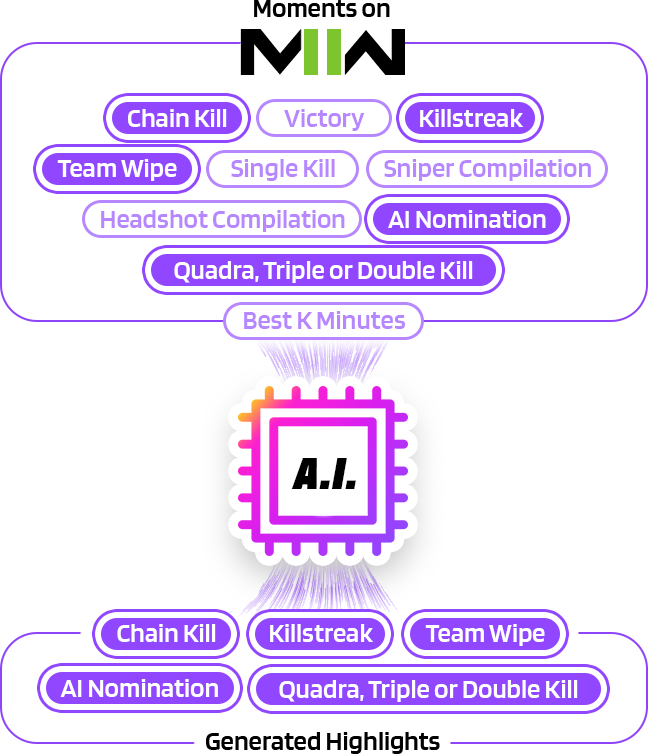 Epic Call of Duty Gaming Moments
Eklipse is a powerful AI-based tool that automatically generates highlights of your best gaming moments.

You don't need to do anything, just start play your game as you usually do and let the AI do its work.

You can connect Eklipse to your Twitch or Facebook Gaming account.

After connecting, you can start generating clips of your best MW2 moments. You can edit your MW2 clips by adding text, music, filters, and overlay themes.

Why Everyone Loves Eklipse?

I switched to Eklipse for all my TikTok editing needs after wasting money on other services. Despite having more features, Eklipse still saves me time and it's completely FREE. Definitely the perfect solution for the busiest of streamers!
@mshoboslayer
Twitch Partner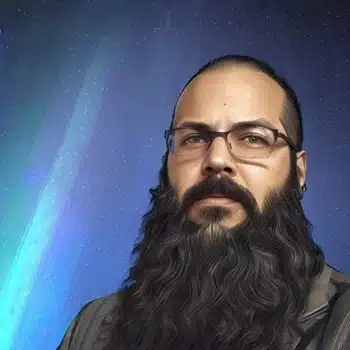 Eklipse helped me reach affiliate on Kick!! I don't have time finding clips from my stream so having the AI do it for me is insanely dope and i can focus more on streaming
@NaterNation
Kick Streamer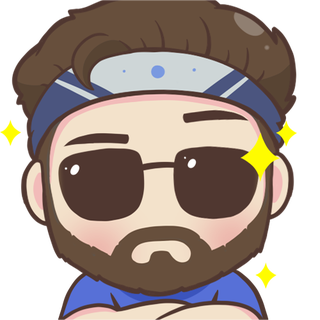 Comencé a usar Eklipse para probar si las opciones me ayudarían para hacer videos para tiktoks, reels y shorts.
Después de usarlo por unos meses decidí comprar el pro y fue una de las mejores decisiones en ser creador contenido!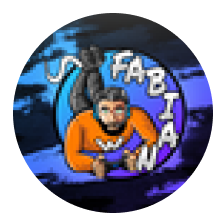 I couldn't be more thrilled with Eklipse's ability to generate highlights on its own and share them to all my social media channels at lightning speed. The best part? It doesn't cost a dime and doesn't compromise on quality.
@fabianpa84
Game Streamer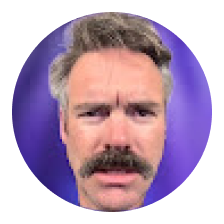 Eklipse has been a game-changer for me as a part-time streamer. I can easily check my highlight clips and convert them to TikTok and Reels. It's one of the best investments I've made for my streaming career.
@DonSibleyGames
Youtube streamer

Eklipse is such a live saver for the busy streamer who works full-time! I appreciate the clear & crisp clips Eklipse provides me with every stream and the ability to post directly to my socials!

Eklipse makes creating videos from my streams easy. Doesn't matter if I'm in the office or out giving an estimate, the ease of access off my phone allows me to create several videos in a few minutes

Eklipse help's me free up time, save money on videographers and content edit work, and help me capture moments that can never be lived again unless captured.
@xl_KayWat_lx
Game Streamer

all streamers need Eklipse its a one stop shop for all the clips for social media and making YouTube Videos its like having a assistant clipping your streams for you
@narrowmindedgaming
Streamer

Eklipse has made my life so much easier as a content creator! As someone that used to do all of my editing, it's nice to have a tool that saves me hours of work and the team behind it is amazing!
@NeutralWarrior
Facebook Streamer

I've been using Eklipse for the past year and a half, and I can say that it has saved me A LOT of time by clipping my streams for me. I recommend 100%.
@GtheAiko
Facebook Streamer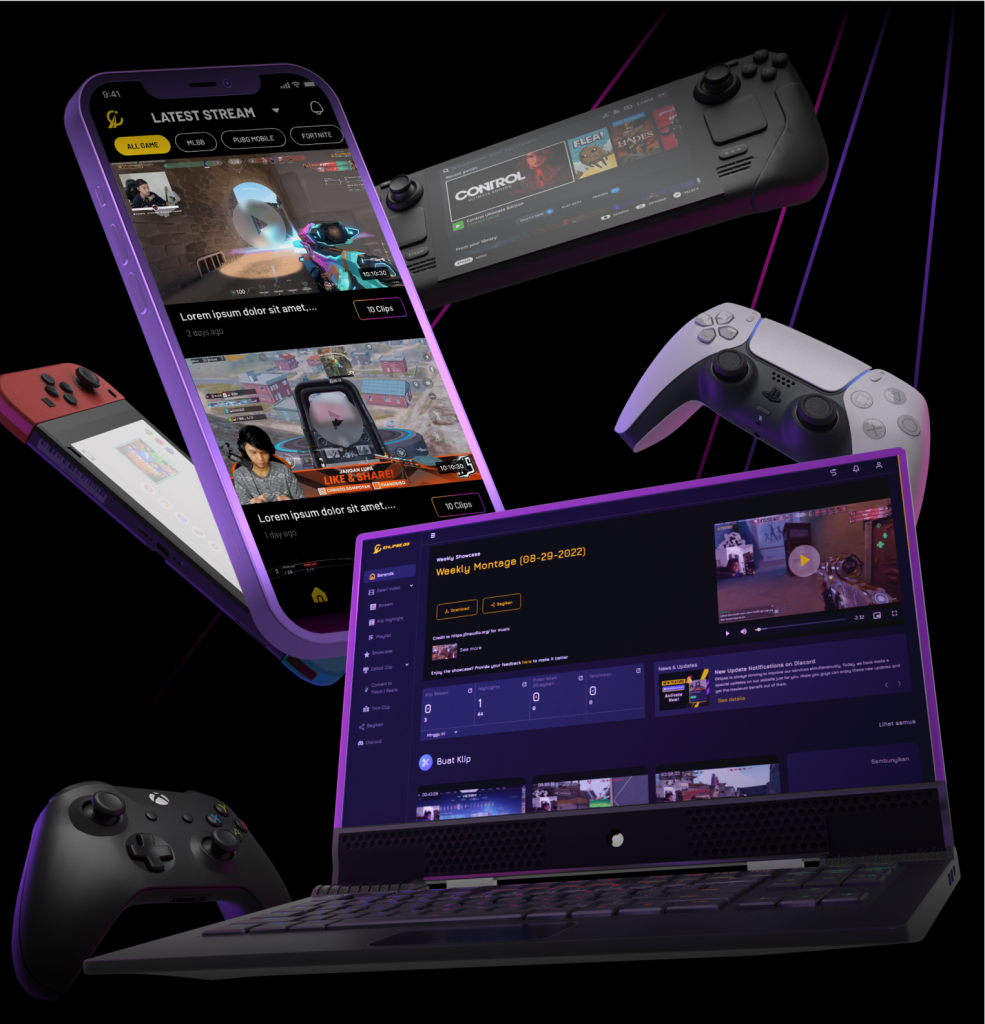 Eklipse is available now on mobile. Coming soon on desktop.